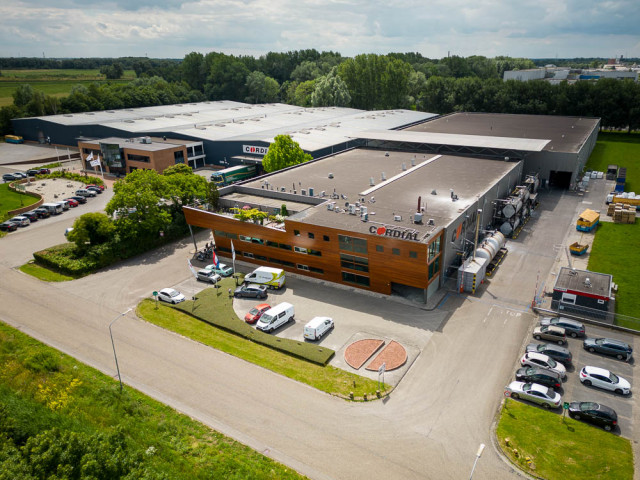 Would you like to join our motivated team?
Cordial Adhesives B.V. is a successful international and innovative production company in professional adhesives for the paper and cardboard industry. We have been doing this for more than 35 years with a team of over 45 employees. We have a broad and deep network worldwide and within this network, we have established relationships with our customers and suppliers. Many of our products are innovative recipes developed specifically for our customers. Improving and seeing/creating new possibilities is in our blood. By continuously responding to the developments in the market, we remain challenged.
With our lab staff, our sales engineers, production and purchasing, we further shape these possibilities. Cordial considers quality, safety, environmental and energy awareness to be of paramount importance and strives for sustainable business practices. Cordial has a valued global market, with production locations in the Netherlands (Winschoten), China and Indonesia.
We have a healthy growth ambition for which we are now laying a solid foundation together. In order to realise this ambition, we need to strengthen our production team.