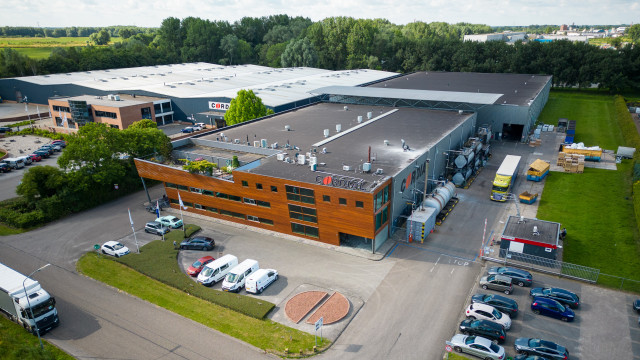 Cordial's successtory
A glimpse back in time!
What does the name Cordial mean?
The word Cordial represents kindness and friendliness. That is exactly what our organisation and our employees stand for.
1992
In 1992 Tanne Bosker and his partner Henk Rengers established a sales and marketing company in the city of Groningen, in a stylish building at the Zuiderpark. From this moment on the gentlemen started to specialise in industrial adhesives for the paper and cardboard industry.
(On the right, a recent view of the building)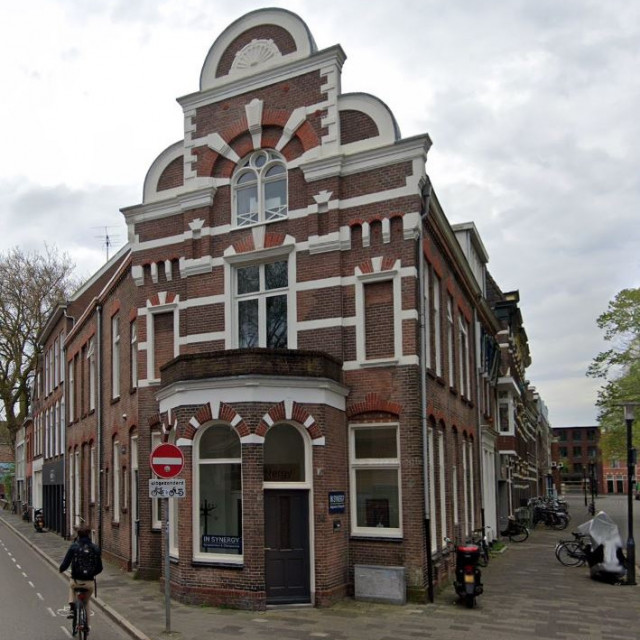 1995
In 1995 Cordial opened a modern and professionally equipped production and research facility on the Transportbaan in Winschoten. A production line for powdered adhesives was realised there. These adhesives were supplied nationally and internationally to the paper and cardboard industry.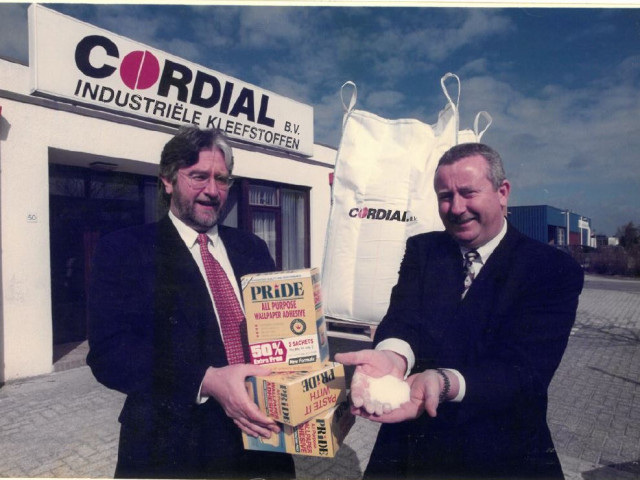 1998
Cordial's energetic and innovative development led to it being elected 'Company of the Year' in the province of Groningen in 1998.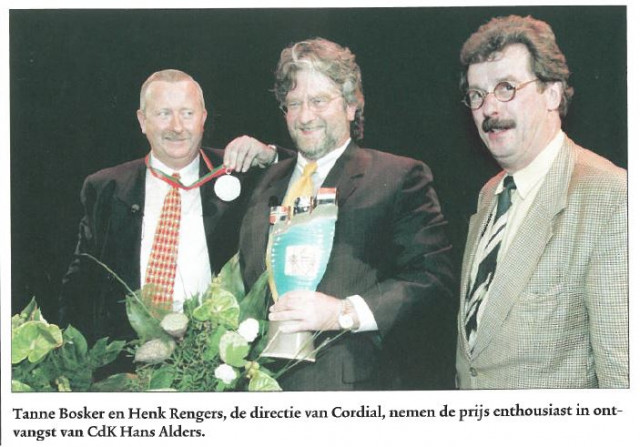 1999
In 1999, Cordial also started to produce liquid adhesives for the paper and cardboard industry. An entirely new building was built on the Kartonbaan in Winschoten to house the entire company. This included the production of liquid and powder adhesives, a professional laboratory, a spacious warehouse and the necessary office space. On the top floor there is a conference room, an 'Irish pub' and a roof terrace.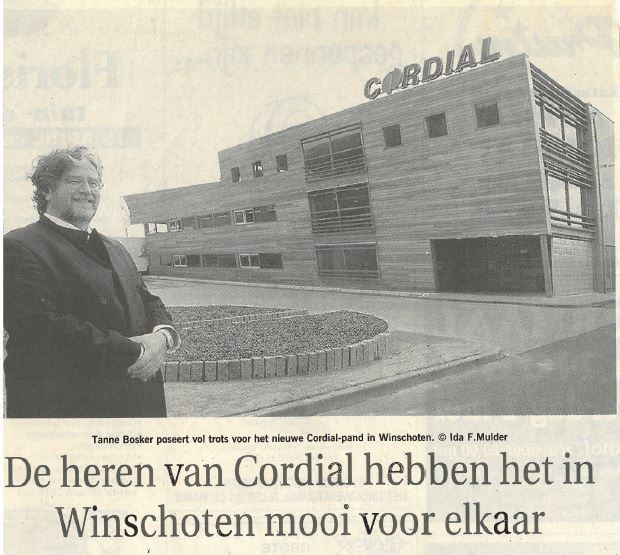 2007
In 2007 Cordial entered into a joint venture on a fifty-fifty basis with Papertech, a large Spanish paper producer. Together, they opened a factory in China called 'PapCor Dezhou' in 2008 that produces powdered adhesives. The photo on the right shows Tanne Bosker at the 10-year anniversary of the factory.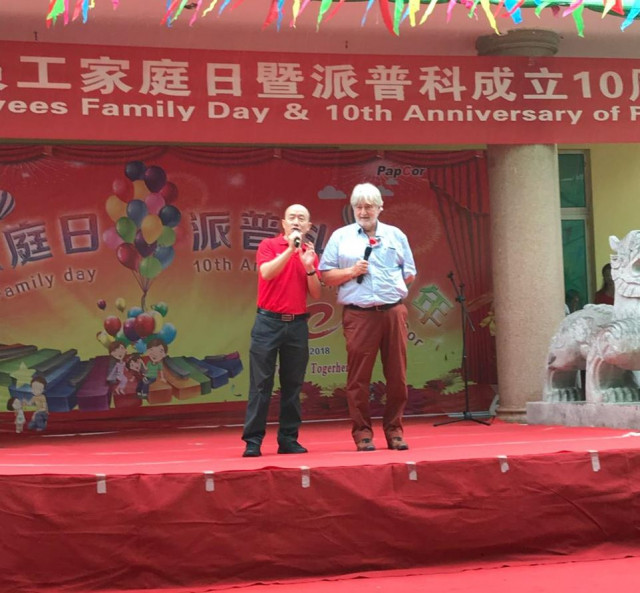 2015
At the end of 2014 partner Henk Rengers sold his shares to Tanne Bosker. In 2015, due to the resounding success of the site in China, Tanne Bosker decides to build an adhesive factory in Indonesia as well. Again together with Papertech. On the photo on the left you can see the official signings happening!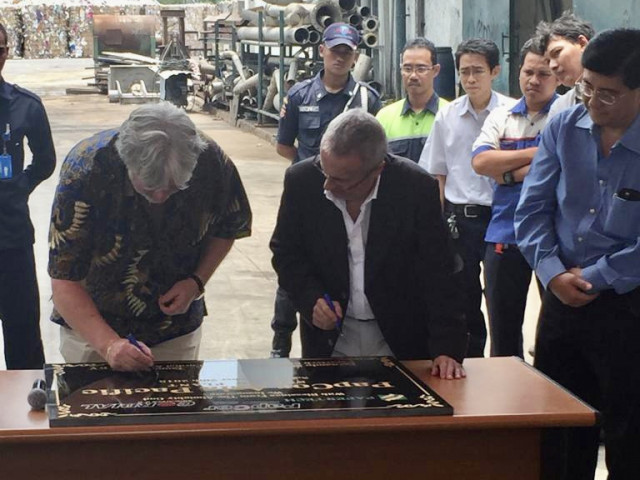 2020
In 2020, Cordial ran out of warehouse space due to its growth, which is why the adjacent building was taken into use. This allowed us to achieve greater efficiency in our overall operations and drastically reduce the number of logistics movements.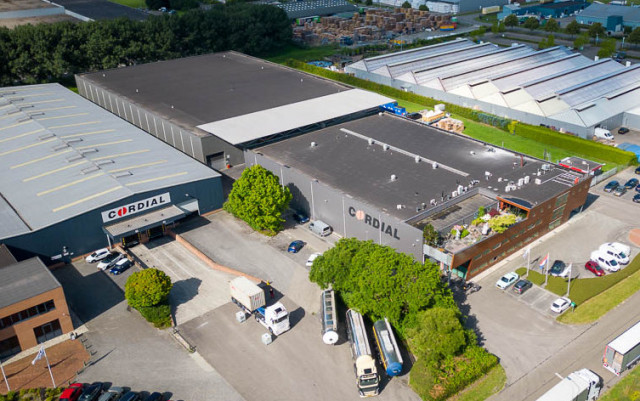 2023
April 2023: Tanne Bosker, our founder, sells his shareholding and steps down as CEO. The new owner, NewPort Capital, appoints Stefan de Braaf as the new CEO, and together with management and the rest of the Cordial team, we will further accelerate the growth path already set.